is it possible to make a healthy chocolate mousse? i promise it is! i found this recipe on
pinterest,
originally pinned from
here
. i was skeptical... tofu as the main ingredient in a chocolate mousse recipe? i gave it a chance, and it was well worth it!
here is the original recipe i found, my mousse wasn't as beautiful as this photo, but it tasted delicious! i don't have a magic bullet or a food processor, so i just used my blender... the tofu doesn't blend as smooth, but it doesn't effect the taste.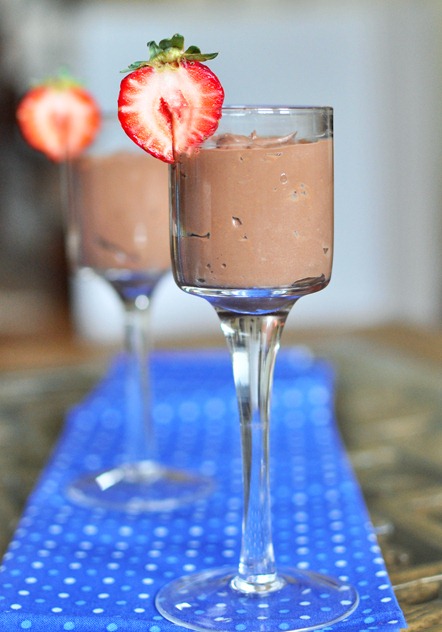 photo courtesy of chocolate covered katie

i enjoyed my healthy chocolate mousse with a glass of red wine while watching the movie valentines day, on valentines day... perfection!

ill have to make this for husband when he is home. i am so glad i found CCK's blog so that i can still satisfy my sweet tooth and stay fit and healthy at the same time.

ill be posting my training schedule and updating on my half marathon training progress. i'm new to running such long distances, so it will be a learning process for me... any tips to succeed in a long distance race?